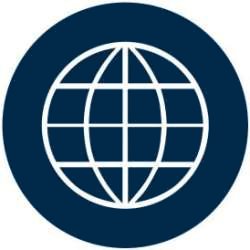 Global Basics
Brace was set up for simplicity with a focus on service. Now with data centers in the US, UK, Australia, Finland, and Bulgaria, we haven't outgrown our goal of giving you the best web hosting experience for the best price, with no compromises. We boast 99.9% uptime on state of the art equipment in each center.
Core CMS
Our infrastructure was designed for the heavy loads of today's blogging and CMS platforms, and we make it easy to choose with one click installs for WordPress, Joombla, Drupal, Magneto, PrestaShop, Open Cart, Zen Cart, and many more. We'll even install one at setup for you so you don't have to click.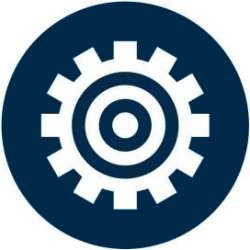 Total Package
If you're a custom developer and want direct access, we can do that too. Upload and edit your files right through your dashboard with a click, or stay old school with FTP. We're always up to date on PHP, Python, Perl, Node.js, MySQL, PostgreSQL, and more. Click here to see all the available features per plan.
Prime Facilities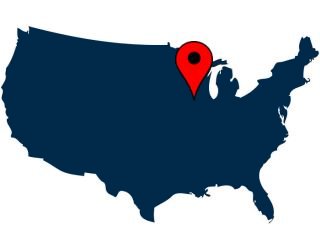 US Data Center
View Center
The US data center is in Chicago, IL and is the largest. It maintains flagship level servers capable of handling phenomenal traffic for both American continents. They feature Intel Xeon Scalable processors, a minimum of 384GB of RAM, and Enterprise grade SSD raids.
UK Data Center
View Center
The UK data center is in Maidenhead, Berkshire outside London. It features servers with plenty of overhead to give our European clients unrivaled performance. They're built with Intel Xeon E5 processors, a minimum of 128GB of RAM, and Enterprise grade SSD raids.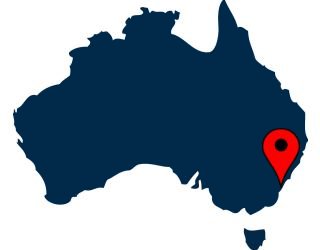 AU Data Center
View Center
The AU data center is in Sydney and configured to handle traffic for our Australasian and Asian clients with ease. Like the UK center, it houses state of the art servers featuring Intel Xeon E5 processors, a minimum of 128GB of RAM, and Enterprise grade SSD raids.
FI Data Center
View Center
The FI data center is in Pori, Finland and situated as a perfect adjunct to the UK in covering western Europe to the north and through to eastern Europe. The servers feature Intel Xeon E5 processors, a minimum of 128GB of RAM, and Enterprise grade SSD raids.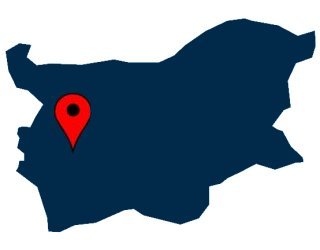 BG Data Center
View Center
The BG data center is Sofia, Bulgaria, a great link between our other centers to ensure fast coverage for our clients in eastern Europe, the Middle East, and Africa. Here again, Xeon E5 processors, a minimum of 128GB of RAM, and Enterprise grade SSD raids.
Site Security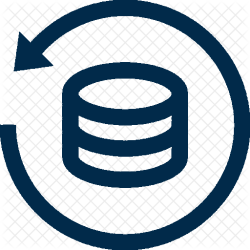 Backups
We all say daily backups, but most of our servers run backups as frequently as every hour. There is virtually no content issue you could have that we can't reverse right down to the time of day you prefer.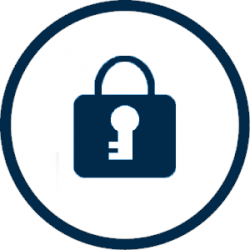 Free SSL
SSL encryption isn't just for e-commerce. All admin installations should use encryption to protect logins. We provide free e-commerce grade 4096 bit encryption with automated renewals on every site.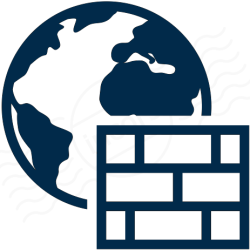 WAF Wall
Our firewalls do more than block ports. We monitor for malicious HTTP traffic by web applications and block all outbound connections from your site that can be used for external communication and tracking.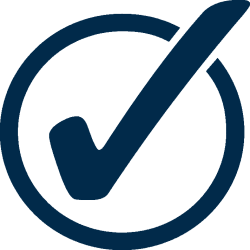 Stability
All our servers feature the latest stable releases of PHP, MySQL and Apache per WordPress.org's highest level recommendations. All our data centers are insulated against natural disasters, backed up by high capacity UPS systems and generators, and manned 24/7/365.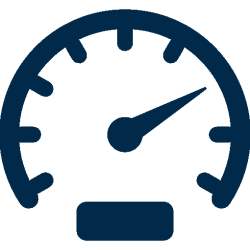 Performance
Clustered data storage, SSD caching, Memcached memory, Varnish memory, individual site isolation, automated scalability, and dynamic load balancing for traffic spike accommodation are all part of the basics in every facility. We're ready for whatever you bring us.
Control
If you never want to look at another cPanel again, we get it. Meet Hepsia. Our modified panel is so simple and intuitive you'll never have to search in frustration or open an instruction guide again. Everything is at your fingertips to keep you in control of your domains, emails, databases, and more. And if you ever do have a problem, our 24/7 support is there to help.
Click To Enlarge
Honest Pricing
Compare apples to apples. These are our regular 12 month prices, not introductory prices. There are no three year commitments to get the advertised price, and no renewals at an automatically higher price at the end of the term. We think if you really look at our competition's pricing, we'll win hands down on value.
Test Drive
We won't even ask for your payment information. Set up an account and get limited access for 30 days to try out our modified Hepsia panel for free. You can pay and unlock all your account features at any time, or simply walk away with no obligation. We're confident enough we'll deliver more than you expect for the price that we're happy to let you look around.
---

I switched over October, 2017. I wasn't sure at first and just moved one domain. I hated where I was, but I couldn't move and end up in the same position. It took me just a few minutes to get the hang of the control panel. The reliability has been great. Tech support gets back to me very quickly the few times I've needed them. I moved all nine sites over not long later. Overall, I could not be happier at this price, and my price didn't go up a year later.
WGW

And then one day, *boom* … I had no SSL on my site anymore. **** wanted $25, then they said $50, then they said $30 … then it took two days to install it and I couldn't put credit card transactions through anymore because they were using TLS 1.1. I bit the bullet and moved the site even though I still had six months on my contract. The Let's Encrypt at Brace was free, installed in a minute, I haven't had a single payment problem, and I'm paying less. Keep it up!
MANAGE Supplements

I really didn't want any administration at all and didn't care about how simple the control panel was supposed to be. I've got my one site and my one email. I just want to go into WordPress to maintain the site. I did have to set it up myself, but the panel really is simple and support walked me through moving the domain over and setting up the email account and I haven't had to look at the back end since. What's important to me is how fast the site comes up now.
Mulligan House

We run a lot of complicated API calls to Amazon to coordinate inventory and pricing with our own SQL database. What we're most concerned with is having that happen fast so everything is up to the minute on the site. We haven't been disappointed.
West Virginia Wholesale

Moving our site to WordPress we decided to move to a new host too. We're not technical and I think we probably drove the support staff crazy getting our simple little site set up, but they were great and now so is our service.
Capital SMART

Affordable was a key factor for me with new products coming out frequently that take a while to make money. But to sell them I also couldn't have any of my sites and product areas being sluggish. I think I found the perfect solution here.
Cucina Vivace